You Really Should Inventory Your Personal Property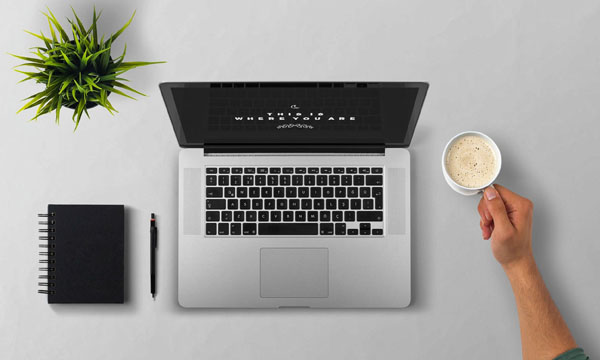 A home inventory is a smart way to safeguard your valuables, saving money and time.
What is a home inventory?
A home inventory is a list you make of your personal property found in and around your house. Each item you add includes photographs, model numbers, descriptions, purchase price and other detailed information.
Using your home inventory for insurance needs
The number one reason for having a home inventory is for insurance purposes and being prepared for a covered disaster. Having a home inventory report of your personal property speeds up the claim process saving you time and money. Knowing how much personal property you have is also key when shopping for homeowners insurance, helping ensure you pay for just the right coverage.
Using your home inventory for reference
Another use for your home inventory is for reference. For instance, say you are in the home improvement store and remember you need a new refrigerator water filter but don't know the model number of your refrigerator. Being able to see the model number of your refrigerator from your home inventory on your phone saves you another trip to the store or the possibility of buying the wrong filter.
How to use bluehammer's home inventory tool
Using bluehammer's home inventory tool is easy can be accessed from any connected device from computer to smart phone.
Sign up for bluehammer if you haven't already

Signing up and claiming your home is free

Click on the Home Inventory tool

This will take you to the main page of your home inventory tool

Start in one room

Starting in one room, add items by choosing the category in the home inventory tool that they fall under. Click the + Add button next to that category and fill out the information for that item. Click save and then take or add any photos of that item on the next screen. Click save when you are finished. Repeat the process until you have documented all your personal property in that room.
Searching your home inventory
To search for an item, click the "search all items" button. To search within a category, click the magnifying glass for that category. This will bring up a screen where you can start typing the name, category or area to start filtering your results. Click on the item in the list of results to see it's details.
Running a home inventory report
If you want to run a report of your home inventory items, go to the My Home Reports tool and click on the Home Inventory Report. You get options such as viewing a summary or detailed view, viewing the photos and if you want the items sorted by area or category. You can also run your Homeowners Insurance Report which will display your home inventory total as well as other numbers to help you compare to your current homeowners insurance coverage.
Categories in the bluehammer home inventory tool
The categories in the home Inventory tool help you get an idea of the type of personal property you should be keeping a safe record on.
Appliances

kitchen, laundry, water heater, heating and cooling

Clothing

suits, dresses, shoes, wedding, accessories

Electronics

tv's, computers, receivers, tablets, phones, gaming

Furniture

dining tables, sofas, beds, pianos, entertainment centers

Jewelry & Collectibles

rings, watches, art, memorabillia

Tools

power tools, lawn mowers, chainsaws

Other

everything else
Want to estimate your home improvement costs before talking with a contractor? Claim your home for free with bluehammer to estimate costs, secure your home inventory and learn more about your home.
* THIS REPORT IS AN OPINION THAT MAY BE INACCURATE AND IS PROVIDED SOLELY AS AN INFORMATIONAL TOOL NOT DESIGNED TO PROVIDE DEFINITIVE ANSWERS. ALL ELEMENTS ARE OFFERED "AS IS" AND BLUEBOOK EXPRESSLY DISCLAIM ANY AND ALL WARRANTIES, REPRESENTATIONS, AND GUARANTEES OF ANY NATURE, EXPRESS, IMPLIED OR OTHERWISE, INCLUDING BUT NOT LIMITED TO ANY IMPLIED WARRANTIES OF MERCHANTABLITILY, NONINFRINGEMENT, TITLE, QUIET ENJOYMENT, ACCURACY, OR FITNESS FOR A PARTICULAR PURPOSE. IN NO EVENT SHALL BLUEBOOK (OR THEIR SUPPLIERS) BE LIABLE FOR ANY GENERAL, DIRECT, SPECIAL, INCIDENTAL, INDIRECT OR CONSEQUENTIAL DAMAGES OF ANY KIND, OR ANY DAMAGES WHATSOEVER (INCLUDING WITHOUT LIMITATION, THOSE RESULTING FROM USE OF THE PRODUCT, INCLUDING : (1) RELIANCE ON THE MATERIALS PRESENTED, (2) COSTS OF REPLACEMENT GOODS, (3) LOSS OF USE, DATA OR PROFITS, (4) DELAYS OR BUSINESS INTERRUPTIONS, (5) AND ANY THEORY OF LIABILITY, ARISING OUT OF OR IN CONNECTION WITH THE USE OR PERFORMANCE OF INFORMATION) WHETHER OR NOT BLUEBOOK HAS BEEN ADVISED OF THE POSSIBILITY OF SUCH DAMAGES.