The Most Expensive and Most Affordable Maintenance Projects to Update Your Home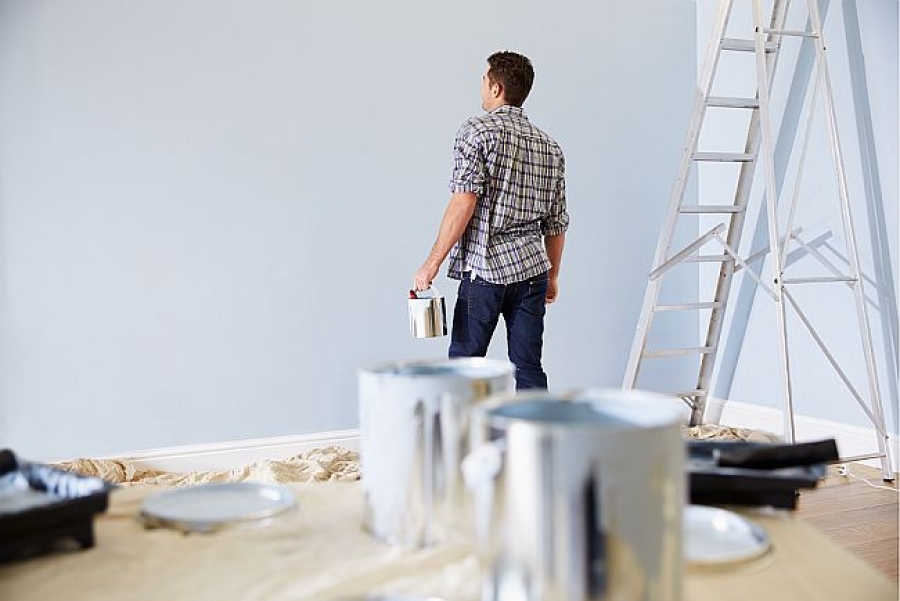 A functional and beautiful home is important for you and your family. When it comes to home improvements and maintenance projects, your budget is likely a major deciding factor when it comes to upgrades.
Some of the most expensive maintenance projects can dramatically alter your home, but there are affordable options out there that will make a difference as well. From expensive renovations that could take months, to cost-effective and affordable jobs you can do over a weekend, homeowners have a wealth of choices available to them.
Use this guide to learn more about home maintenance projects to match any budget.
The Most Expensive
Major renovations and upgrades can cost a small fortune, but they'll make a big impact in your home. These three options can cost you a pretty penny, but you'll love how your home looks and feels when you're done.
Upgrading Your Kitchen
If you're looking for a big change in your home and fresh paint just won't cut it, upgrading your kitchen might be more your speed. The fact is that kitchen upgrades are among the most expensive home projects out there.
On average, a full kitchen makeover costs $21,700. If you're looking for high-end appliances and using costly materials like granite, you could be pushing the needle closer to $40,000 or $50,000.
Some kitchen upgrades, like installing better cabinetry and countertops will boost your home's resale value, though you may not get a return on investment. Appliances are generally among the top losses when it comes to resale value, so if you're thinking of selling anytime soon, going all out with the best appliances on the market probably isn't a wise choice.
Remodeling the Bathroom
You spend a lot of time getting ready for the day in your bathroom. That's why having an updated, comfortable bathroom is so important to many homeowners.
The average cost of a bathroom remodeling job is about $10,000. For high-end jobs, you may be looking at costs well over $20,000.
Despite the cost, having a bathroom you enjoy spending time is worth the expense.
Replacing Your Roof
When it's time to replace your roof, there's usually no way to avoid it. You do have options when it comes to who will replace your roof and what materials you will use, though.
On average it costs homeowners using professionals anywhere from $4,000 to $10,000 or more for a roof replacement on a 2,200 square-foot home. For that reason, many people opt for repairs instead. In some cases, replacing large sections of your roof can be more cost-effective than just getting a new one completely.
When shopping around for pros to handle the job, get estimates for repair work and a total replacement job.
More Affordable Options
Expensive home projects can make a dramatic difference, but more affordable upgrades do exist. These three options can help you spruce up your home without breaking the bank.
Apply a Fresh Coat of Paint
Painting the inside of your home can be a big project if you do it all at once and hire professionals. The average room costs between $380 and $790 to paint when a hired crew is involved.
If you're willing to do the work yourself though, you can save quite a bit of money. The average cost of a DIY paint job is between $200 and $300 per room.
Painting a few rooms at a time can also improve your home and keep costs down.
Update Toilet Fixtures
Updating your toilet fixture around your house isn't exactly a glamorous home improvement project. However, it can make a huge difference in how your bathrooms looks and functions.
On the low end, toilet fixtures can cost approximately $130 to $350. On the high end, fixtures can range from $500 to $1,000 or more for high-tech options. If you're handy, you can likely handle the installation on your own.
Newer toilet fixtures can help you save quite a bit of money on water usage as well. Many use less than 1/5th the amount of water that older fixtures might.
Improve Curb Appeal
How your home looks from the outside might seem superficial, but it makes a difference when it comes to the value of your house. Even if you're not planning to sell anytime soon, improving curb appeal can make your home more pleasant to visit.
Projects like pressure washing your driveway should cost under $200, even if you hire professionals. Updating your mailbox can make a big difference too for less than $500. Getting your hands dirty by trimming hedges, pulling weeds and putting in seasonal flowers or perennials is also quite cost effective.
Home maintenance can take every penny out of your savings account, but not all projects cost as much as the down payment on your home. Make smart repairs and upgrades and the money you put into your home will pay off in the end, whether you spend $500 on paint or $50,000 on your dream master bathroom.
Want to estimate your home improvement costs before talking with a contractor? Claim your home for free with bluehammer to estimate costs, secure your home inventory and learn more about your home.
* THIS REPORT IS AN OPINION THAT MAY BE INACCURATE AND IS PROVIDED SOLELY AS AN INFORMATIONAL TOOL NOT DESIGNED TO PROVIDE DEFINITIVE ANSWERS. ALL ELEMENTS ARE OFFERED "AS IS" AND BLUEBOOK EXPRESSLY DISCLAIM ANY AND ALL WARRANTIES, REPRESENTATIONS, AND GUARANTEES OF ANY NATURE, EXPRESS, IMPLIED OR OTHERWISE, INCLUDING BUT NOT LIMITED TO ANY IMPLIED WARRANTIES OF MERCHANTABLITILY, NONINFRINGEMENT, TITLE, QUIET ENJOYMENT, ACCURACY, OR FITNESS FOR A PARTICULAR PURPOSE. IN NO EVENT SHALL BLUEBOOK (OR THEIR SUPPLIERS) BE LIABLE FOR ANY GENERAL, DIRECT, SPECIAL, INCIDENTAL, INDIRECT OR CONSEQUENTIAL DAMAGES OF ANY KIND, OR ANY DAMAGES WHATSOEVER (INCLUDING WITHOUT LIMITATION, THOSE RESULTING FROM USE OF THE PRODUCT, INCLUDING : (1) RELIANCE ON THE MATERIALS PRESENTED, (2) COSTS OF REPLACEMENT GOODS, (3) LOSS OF USE, DATA OR PROFITS, (4) DELAYS OR BUSINESS INTERRUPTIONS, (5) AND ANY THEORY OF LIABILITY, ARISING OUT OF OR IN CONNECTION WITH THE USE OR PERFORMANCE OF INFORMATION) WHETHER OR NOT BLUEBOOK HAS BEEN ADVISED OF THE POSSIBILITY OF SUCH DAMAGES.