Is School Improvement Part of Your Ownership Strategy?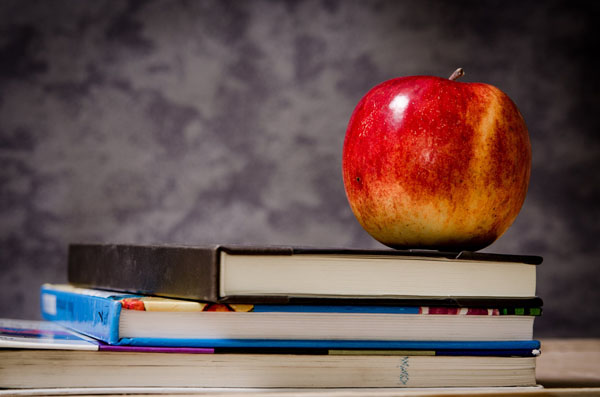 Neighborhoods with good schools often carry higher value for home buyers with children, so if you want to raise values in your neighborhood, supporting school improvement may be a valuable undertaking.
Improving the ranking or reputation of local schools involves community investments on many levels, and it generates benefits for everyone that extend well beyond real estate value. Obviously, "school improvement" is a larger undertaking than redoing a kitchen or adding a second floor to a home, but it may be more achievable than many realize.
How do home buyers, including millennials, prioritize in your area? Surveys have revealed that top home-selection priorities include safe, affordable neighborhoods with good schools. School district quality has a significant influence on neighborhood choice and often home values when buyers focus on what's best for their children.
Jack and Alice Johnson (name changed) finally found a house they could afford, proudly moved in, and grew to love the area. Their plan was to renovate their home and gain from improving the real estate value. At no time in this process had they thought about local schools since children were not in their immediate plans. They soon discovered that a "value ceiling" existed. No matter how much renovation money they poured into their home, its value would not significantly increase beyond that price point.
The Johnsons researched the area to identify criteria which established the local value ceiling. Some they could do nothing about; others showed some potential. They zeroed in on what they could contribute to and what could increase buyer perceived value for the area[—]the local elementary school was ripe for improvement.
Neglect and apathy are among key factors challenging schools and communities. These two negative factors can be minimized or canceled out by commitment from parents and non-parents alike. Your contribution, based on your skills, knowledge, and local connections, may become obvious to you and do-able for you when you read the following list of possible benefit strategies to supporting schools:
Back up parents
Schools benefit from parental contributions of time, skills, connections, money, and fundraising. Pitch-in to support parent efforts to improve buildings, textbook holdings, or facilities and benefits will abound.
Add your voice
Local politicians and school boards respond to numbers. Attend public meetings concerning the school to lend your support to parents and learning issues. Add your voice and presence[—]encourage other neighbors to join in—and the school may receive more attention and funding.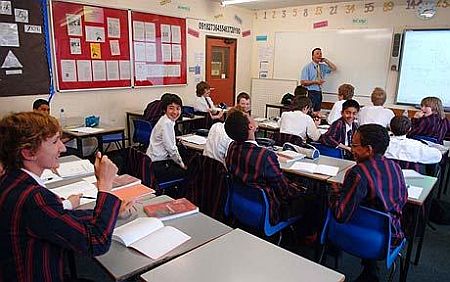 Strengthen teacher appreciation
Acknowledging teacher effort with recognition reinforces the type of classroom excellence that earns good schools their higher standings. Teacher benefits and recognition can attract more qualified educators who want to work and achieve more for themselves and their students. It's not the size of the reward but the quality of recognition received.
Support student excellence
Coaching, tutoring, and other motivational and productivity-enhancing efforts raise student performance and school ranking. The more people who get excited about school improvement to reinforce student learning, the more noticeable the returns.
Spread the word
Local media, websites and real estate professionals want to praise neighborhood efforts. Make sure they know what benefits the school, its programs, and extracurricular activities offer its students.
FYI: The Fair Housing Act directs real estate professionals not to make value statements linked to local schools, but to provide interested consumers with school-evaluation resources so they may draw their own conclusions.
Bolster community choices
Sometimes effort spent improving community centers, arenas, playing fields, and other local assets can also benefit local schools. Your sports interests may lead to health and wellness contributions that provide benefits for teachers and students.
Harness expertise
Retired educators, business people, and professionals know the value of education for neighborhood students. Enlist these adults, even those without children or with grown children, to join your school improvement project.
Review relevant school ranking and evaluation systems to target key features or factors which will bring the greatest returns when they are corrected. Talk to parents, educators, politicians, and others who are already working to improve education in your area. Your opportunities for contribution will become evident to you.
TIP: If your home-buying search continues, adopt a long-term perspective and consider local schools whether or not you have or want children.
Want to estimate your home improvement costs before talking with a contractor? Claim your home for free with bluehammer to estimate costs, secure your home inventory and learn more about your home.
* THIS REPORT IS AN OPINION THAT MAY BE INACCURATE AND IS PROVIDED SOLELY AS AN INFORMATIONAL TOOL NOT DESIGNED TO PROVIDE DEFINITIVE ANSWERS. ALL ELEMENTS ARE OFFERED "AS IS" AND BLUEBOOK EXPRESSLY DISCLAIM ANY AND ALL WARRANTIES, REPRESENTATIONS, AND GUARANTEES OF ANY NATURE, EXPRESS, IMPLIED OR OTHERWISE, INCLUDING BUT NOT LIMITED TO ANY IMPLIED WARRANTIES OF MERCHANTABLITILY, NONINFRINGEMENT, TITLE, QUIET ENJOYMENT, ACCURACY, OR FITNESS FOR A PARTICULAR PURPOSE. IN NO EVENT SHALL BLUEBOOK (OR THEIR SUPPLIERS) BE LIABLE FOR ANY GENERAL, DIRECT, SPECIAL, INCIDENTAL, INDIRECT OR CONSEQUENTIAL DAMAGES OF ANY KIND, OR ANY DAMAGES WHATSOEVER (INCLUDING WITHOUT LIMITATION, THOSE RESULTING FROM USE OF THE PRODUCT, INCLUDING : (1) RELIANCE ON THE MATERIALS PRESENTED, (2) COSTS OF REPLACEMENT GOODS, (3) LOSS OF USE, DATA OR PROFITS, (4) DELAYS OR BUSINESS INTERRUPTIONS, (5) AND ANY THEORY OF LIABILITY, ARISING OUT OF OR IN CONNECTION WITH THE USE OR PERFORMANCE OF INFORMATION) WHETHER OR NOT BLUEBOOK HAS BEEN ADVISED OF THE POSSIBILITY OF SUCH DAMAGES.