The different ways a Real Estate Agent gets in front of homeowners with bluehammer™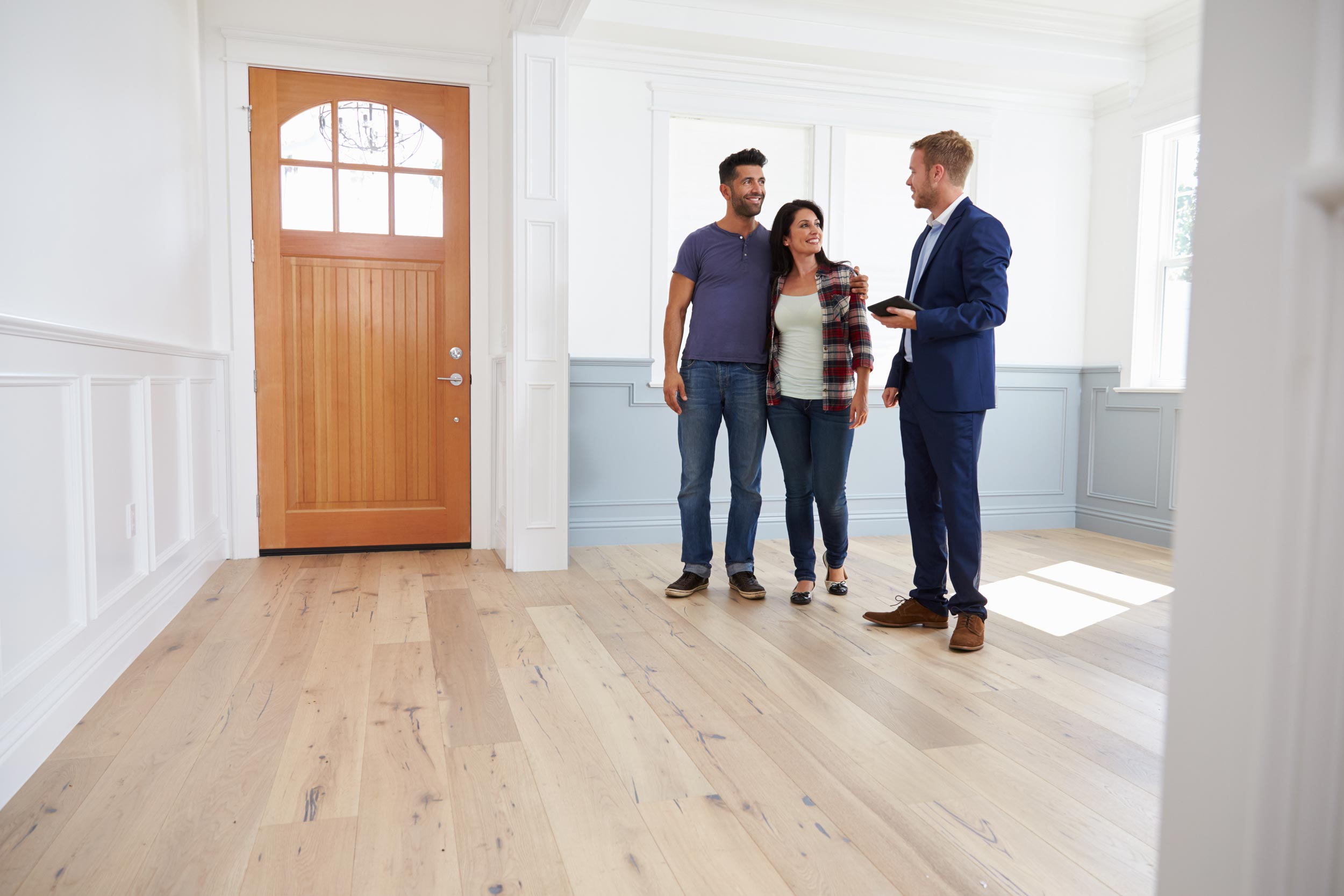 Staying visible and increasing your reach is vital to building your business.
The bluehammer™ for real estate agents program was built to provide powerful tools that help agents both gain visibility with homeowners in their area and stay in front past clients automatically. All of the following are included with your bluehammer subscription.
Included ways a Real Estate Agent is marketed through bluehammer
Agent AdsHomeowners across the United States are using bluehammer to estimate their home improvement costs and learn more about their home. Included in your subscription to bluehammer is the ability to input which ZIP Codes you serve. When homeowners in your service area are using bluehammer, your contact information is displayed*
Branded Articles

bluehammer provides home improvement and lifestyle content that is branded with the Real Estate Agent's contact information, photo and logo. The Agent can use these article links to post to their social media followers and email lists. Everyone that reads that article will see your contact information prominently displayed. Since bluehammer articles contain valuable content, your followers will want to share them with their family and friends. As that link is shared or liked, so are you!

Transferred Properties (Digital Welcome Kit)

When you set up and transfer a bluehammer property to your client, you stay connected by automatically displaying your ad everytime they use it. For connecting with that homeowner, we remove the "Real Estate Agents in Your Area" section, only displaying your ad to that user.

Automated Emails (Transferred Properties Only)

To increase engagement, we send emails to bluehammer homeowners that contain helpful life-style and home improvement articles. For clients to which you have transferred a property, we include your contact / marketing information as a reminder that you introduced them to bluehammer, thus increasing your exposure and keeping you in the forefront of their mind all year.
Make sure your ad is updated
Setting up your ad and keeping it updated is easy. Log in and navigate to the "Edit my ad/Coverage areas" from the main menu. Here you can upload your portrait and logo, fill out your coverage areas and contact details. Every time you save your changes they will automatically be updated everywhere you are seen.
We'll help you every step of the way
When you subscribe to bluehammer, you are provided with informational articles and walk through's about how to best use bluehammer's tools to grow your client base. Click to learn more and get started
* The frequency your ad displays is dependent on many factors including but not limited to amount of homeowners in your service area and number of Agents using bluehammer in your area.
Looking to connect with homeowners, increase your engagement and grow your real estate business? Learn how with bluehammer for Real Estate Agents.
* THIS REPORT IS AN OPINION THAT MAY BE INACCURATE AND IS PROVIDED SOLELY AS AN INFORMATIONAL TOOL NOT DESIGNED TO PROVIDE DEFINITIVE ANSWERS. ALL ELEMENTS ARE OFFERED "AS IS" AND BLUEBOOK EXPRESSLY DISCLAIM ANY AND ALL WARRANTIES, REPRESENTATIONS, AND GUARANTEES OF ANY NATURE, EXPRESS, IMPLIED OR OTHERWISE, INCLUDING BUT NOT LIMITED TO ANY IMPLIED WARRANTIES OF MERCHANTABLITILY, NONINFRINGEMENT, TITLE, QUIET ENJOYMENT, ACCURACY, OR FITNESS FOR A PARTICULAR PURPOSE. IN NO EVENT SHALL BLUEBOOK (OR THEIR SUPPLIERS) BE LIABLE FOR ANY GENERAL, DIRECT, SPECIAL, INCIDENTAL, INDIRECT OR CONSEQUENTIAL DAMAGES OF ANY KIND, OR ANY DAMAGES WHATSOEVER (INCLUDING WITHOUT LIMITATION, THOSE RESULTING FROM USE OF THE PRODUCT, INCLUDING : (1) RELIANCE ON THE MATERIALS PRESENTED, (2) COSTS OF REPLACEMENT GOODS, (3) LOSS OF USE, DATA OR PROFITS, (4) DELAYS OR BUSINESS INTERRUPTIONS, (5) AND ANY THEORY OF LIABILITY, ARISING OUT OF OR IN CONNECTION WITH THE USE OR PERFORMANCE OF INFORMATION) WHETHER OR NOT BLUEBOOK HAS BEEN ADVISED OF THE POSSIBILITY OF SUCH DAMAGES.