New Kitchen Cabinetry: Make Your Investment A Smart One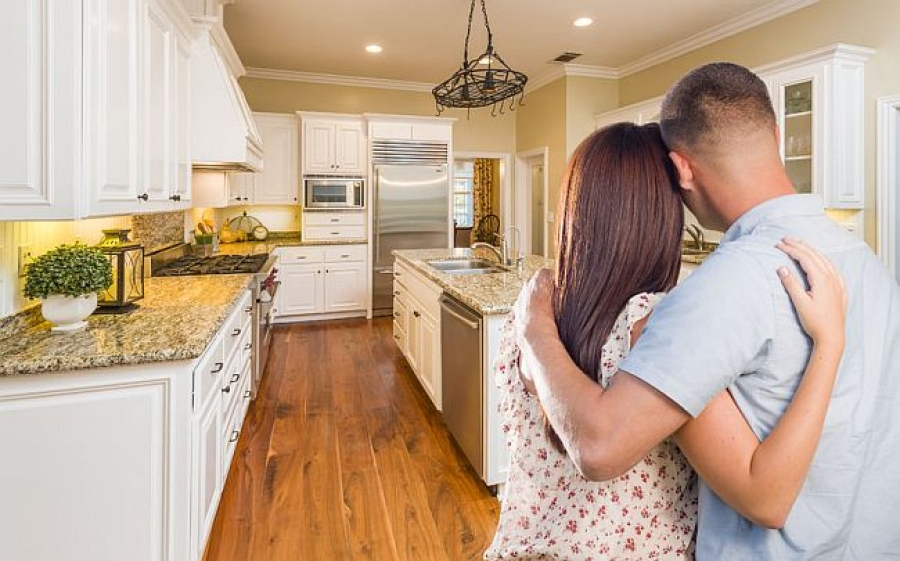 At an average of $50,000, a kitchen remodel is a major undertaking. A good return on that investment means different things to different people. You may be considering resale value, your bank balance at the moment, the elements of your dream kitchen-or all of the above. Whatever the case, kitchen cabinets are a key component of every remodel.
In order to make the best choices for your particular needs and desires, and to make an investment of time and money that really pays off, a little homework is in order. Let's get you started with a little background on the basics that will have you making decisions with confidence and cooking in style.
Talk to the Pros
When it comes to considering the return on investment for remodels, you're really talking about what your home will sell for after that remodel is complete. No one will be able to answer that question better than real estate professionals and professional interior designers who work in your neighborhood. Consult with at least one of each to find out what finishes and extras other clients in your area are looking for, and what they're willing to pay for those amenities.
Start With a Great Floor Plan
So much happens in the kitchen-a good floor plan can really help you direct activity flow in that high-traffic space. Buyers are looking for their dream kitchen, and they are surprisingly informed about what makes a good floor plan. Make sure your cabinets are conveniently placed for maximum accessibility. Whether that's surrounding the refrigerator with floor-to-ceiling pantry cabinets, or giving up some cabinet space in order to mount the oven on the wall, think carefully about how you operate in the space. Where are the prep, cooking and cleaning zones in your kitchen, and how will cabinetry best serve them?
Keep It Simple
Any real estate agent will tell you that, if resale value is a consideration in your remodel, you should avoid ornate or trendy styles and finishes. Go with light colors and finishes and simple, timeless hardware and fixtures. While some ultra modern designs are also super simple, remember that "ultra modern" is, by definition, a trend that will change over time. Shaker style cabinets are a good example of modern, timeless and simple design. They look great in kitchens from American traditional to contemporary European. The important advantage of simple is that it tends to be more affordable, which means it's much easier to recoup that investment.
Make a Good Match
Of course, open floor plans are very desirable right now, so that's definitely a consideration to make if your remodel budget will allow it. If you're already working with an open floor plan, be sure that your new cabinets are faced with doors that complement the design style and finishes in the areas of the house that are open to the kitchen. Here again, simple, light finishes really pay off. If you've got contemporary built-ins in the family room off the kitchen, or a traditional media center that takes up some major real estate, make sure the kitchen cabinets fit the style.

It's All in the Details
With kitchen remodels, it really is all in the details. One thing buyers today are willing to pay for are those little extras that make cooking and cleaning a much more pleasant affair. Roll-out drawers are definitely worth consideration and are really not the budget buster most of our clients expect them to be. A vertical, pull-out pantry near the fridge or cook top is another favorite, as are quiet-close drawers. We love the look and warmth of under-cabinet lighting, which also makes for great task lighting. And while glass front cabinets are not for everyone, if you do make that choice, be sure to go the extra mile with interior lighting-it makes the kitchen a show stopper.
The Nitty Gritty
Now you've got a sense of the choices and amenities available and those that buyers are currently looking for. But when it comes to a return on your remodel investment, what should you look for in the cabinets themselves-high-end for the high rollers or down-and-dirty to make that sale? It's true that you can see the difference in upscale cabinetry created from specialty woods, but most buyers aren't expecting that extra. On the other hand, you don't have to be a real estate agent or designer to spot cheap cabinetry, and buyers definitely don't want to walk into a kitchen they know they'll have to remodel themselves. In our experience, there are lots of quality, mid-range cabinets out there that give you the best chance of making your money back. You need cabinets with the design and craftsmanship that allow you to offer those quiet-close drawers and sliding shelves in the cabinets, and finishes that work with all kinds of design styles. What are you looking for in your next set of kitchen cabinets?
Want to estimate your home improvement costs before talking with a contractor? Claim your home for free with bluehammer to estimate costs, secure your home inventory and learn more about your home.
* THIS REPORT IS AN OPINION THAT MAY BE INACCURATE AND IS PROVIDED SOLELY AS AN INFORMATIONAL TOOL NOT DESIGNED TO PROVIDE DEFINITIVE ANSWERS. ALL ELEMENTS ARE OFFERED "AS IS" AND BLUEBOOK EXPRESSLY DISCLAIM ANY AND ALL WARRANTIES, REPRESENTATIONS, AND GUARANTEES OF ANY NATURE, EXPRESS, IMPLIED OR OTHERWISE, INCLUDING BUT NOT LIMITED TO ANY IMPLIED WARRANTIES OF MERCHANTABLITILY, NONINFRINGEMENT, TITLE, QUIET ENJOYMENT, ACCURACY, OR FITNESS FOR A PARTICULAR PURPOSE. IN NO EVENT SHALL BLUEBOOK (OR THEIR SUPPLIERS) BE LIABLE FOR ANY GENERAL, DIRECT, SPECIAL, INCIDENTAL, INDIRECT OR CONSEQUENTIAL DAMAGES OF ANY KIND, OR ANY DAMAGES WHATSOEVER (INCLUDING WITHOUT LIMITATION, THOSE RESULTING FROM USE OF THE PRODUCT, INCLUDING : (1) RELIANCE ON THE MATERIALS PRESENTED, (2) COSTS OF REPLACEMENT GOODS, (3) LOSS OF USE, DATA OR PROFITS, (4) DELAYS OR BUSINESS INTERRUPTIONS, (5) AND ANY THEORY OF LIABILITY, ARISING OUT OF OR IN CONNECTION WITH THE USE OR PERFORMANCE OF INFORMATION) WHETHER OR NOT BLUEBOOK HAS BEEN ADVISED OF THE POSSIBILITY OF SUCH DAMAGES.